FranLink System™
Powered by the Franchise Broker Association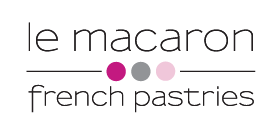 Le Macaron French Pastries

Family owned and operated, Le Macaron French Pastries® is revolutionizing the retail bakery sector by offering a boutique-style French pâtisserie concept characterized by luxury and simplicity. We stand out as an upscale yet affordable retail experience centered around a French favorite, original and elegant, whose history is centuries old. Our exquisite product line is complete with handcrafted authentic French macarons, French gelato, gourmet chocolates, handmade candies, artisanal European style coffees and in some locations wine and champagne.
Le Macaron gives Franchise Owners an opportunity to start a market-tested, unique, niche bakery business of their dreams with no experience necessary. Our owners enjoy simple, streamlined operations with no on-site baking as all of our delicacies are made from the highest quality ingredients and crafted at our confectionary by our master French chefs. This means no expensive kitchen equipment, flexible footprint and minimal staffing requirements. Our initial investment is much lower compared to other concepts within our industry, and we offer three different business models: cart, kiosk, and café to ensure there is a model for every type of investor! With close to 50 locations and counting, Le Macaron French Pastries® invites communities nationwide to indulge in a simpler way of life.
https://vimeo.com/189947910
About the Product
Macaron Oui! Macaroon Non! The macaron, perfected in France, has a long history dating back centuries in Europe. Macarons look like small, round shells and are created from ground almonds and soft meringue, containing only 80 calories each.
Macarons fit in the palm of your hand. They are lightly crisp on the outside, smooth and creamy in the center, filled with ganache (chocolate), rich cream, homemade fruit jams or other quality ingredients. Le Macaron French Pastries beautifully packages each product in a chic box with clear windows to display a vibrant array of macarons.
All of the macarons are prepared with gluten-free ingredients, no preservatives. Not to be confused with macaroons, the more familiar, American coconut cookie.  Macarons have gained a new level of interest in France and around the world.
"America's Newest Dessert Darling"
https://vimeo.com/189368450
Basic Franchise Info
Average Investment: $91750 - $373500
Minimum Investment: $91750 - $373500
To see this information click the button below!
Min. Liquidity: 75000
Years in Business: 2009
Open Units: 48
In-House Financing: Yes
Lead Assist: Yes
Coaching: Yes
Request Information